As a sales professional, you're used to selling to customers, but selling to stakeholders in your own organization is a different story. When you conduct a sales strategy presentation, that's exactly what you're doing: Demonstrating what you expect your team to accomplish to benefit the rest of the organization.
Your sales strategy is written. You've got all your numbers in order. Now, all that's left is to present that strategy to your leadership team. 77% of people have a fear of public speaking, but that's never applied to you… until now. Conducting a sales strategy presentation can be a lot of pressure.
I'll give you my top tips for conducting a sales strategy presentation that is guaranteed to align your organization and excite the other stakeholders in your business.
What Is a Sales Strategy Presentation?
Before we provide the steps to conducting an effective sales strategy presentation, let's first outline what a sales strategy presentation looks like.
A sales strategy presentation is your opportunity to ensure your sales goals and strategies are aligned with the goals and strategies of the other stakeholders in your organization. You will use this time to outline opportunities you see for the business to win new customers, as well as outline your plans to structure, train, and develop your sales team.
RELATED READ: How Long Does It Take to Develop a Modern Sales Force
It is my experience that sales leaders don't spend enough time or energy teaching, training, and indoctrinating their sales force in their strategy—if they have one at all. This is one of the reasons that sales managers find themselves continually telling certain salespeople they are not allowed to match their competitor's pricing or offering some concession that would break the strategy.
There are three groups that should be included in a sales strategy presentation. First, your senior sales leaders should be included in the strategy and the presentation. Second, your marketing team should also participate, as it will be important to acquire their help with things like market research and positioning, as well as the content the sales force will need. Third, and finally, the sales force needs to understand what their strategy requires of them.
Your strategy is a tool to create alignment within your sales force and your organization. It provides a structure that keeps everyone on the same page and helps you reach revenue growth goals. It's a mistake not to use it for this purpose.
Start With Goals and KPIs
Your first step in conducting an effective sales strategy presentation is to nail down goals and KPIs. In your presentation, discuss performance over the past period. In a modern sales approach, we tend to spend a lot of time working on helping our clients answer, "why should I change now?" In this case, you are going to ask and answer this question yourself.
When you introduce your strategy or an update, data around your past performance helps to make the case for change, something John Kotter of Harvard describes as "a burning platform." By answering "why change" first and enlightening your audience with the data that proves you not only capture their attention but also provide a justification for what comes next.
Establish goals your team will be shooting for over the next period. Even if you have to make a conservative estimate of the better results you are going to create in the first quarter you use your strategy, start with the goals and the KPIs you will be tracking.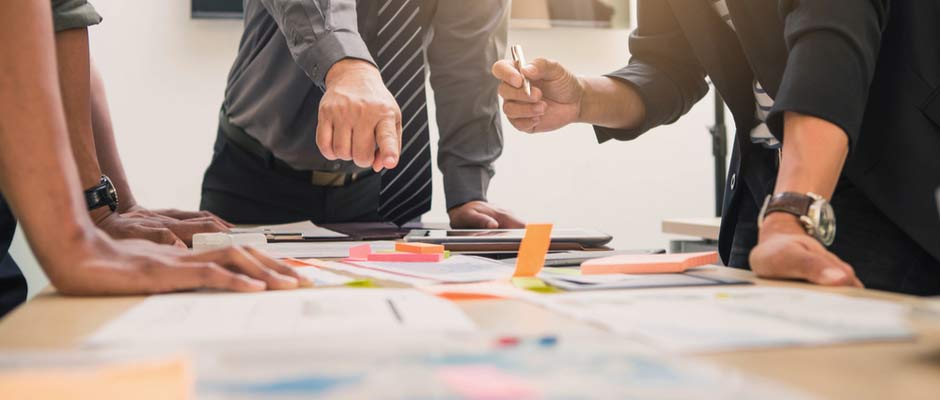 Outline Your Market Strategy
What markets will you be targeting? Sometimes it makes sense to target a single vertical, but in many more cases, your strategy should be targeted to address the needs of customers in multiple markets, increasing the number of customers that will benefit from what you sell and how you deliver customer value.
When it is possible to identify the companies that spend the most in your category, putting forth the time and effort to pursue them will create greater net new revenue, speeding your results, provided you get your strategy right and your team properly trained and enabled.
How did you establish this? You want to help your leadership team, your marketing team, and your sales force to understand why you made the decisions as to who and why you have chosen these targets and how your strategy is going to improve results.
Present data to support your strategy. Presenting the data that is driving your decisions not only helps you inform your team about your choices, but a conversation with your teams can identify other considerations and modifications that make your plan even more powerful.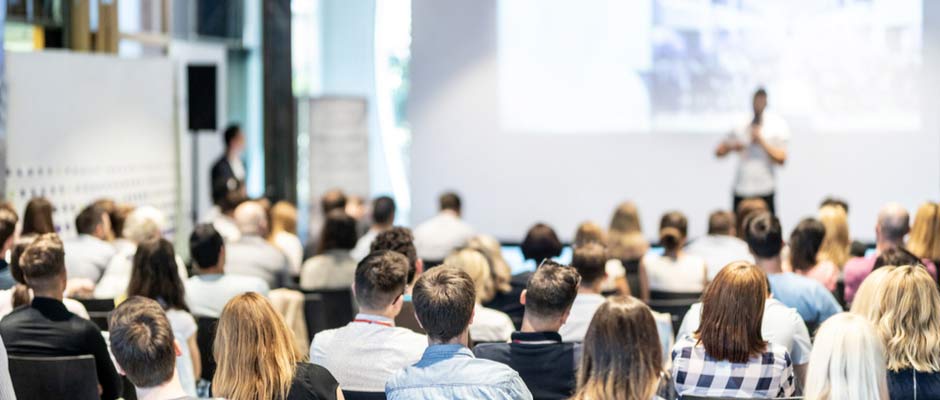 Describe Training & Development Efforts
Plan for team training and development to hit key metrics. Most sales leaders don't recognize the connection between their sales force's effectiveness and their ability to execute the company's strategy. Without being trained to execute the strategy, you risk failing to execute the strategy well enough for it to produce the results you need. This is critical if your strategy requires a consultative approach, as most salespeople have never been taught to use a modern sales approach.
Our training and development on the Sales Accelerator Platform provides the curriculum to train salespeople to execute your strategy and provide them with a culture shift, one that reinforces your strategy and one with proven results.
Discuss Budgetary Needs
Lastly, a strategy shift comes with expenses. Some of these expenses include training and development, marketing assets and tools, and in some cases, hiring a number of new salespeople who have a track record in executing your chosen strategy. Ensure you're making your budgetary needs known during your presentation.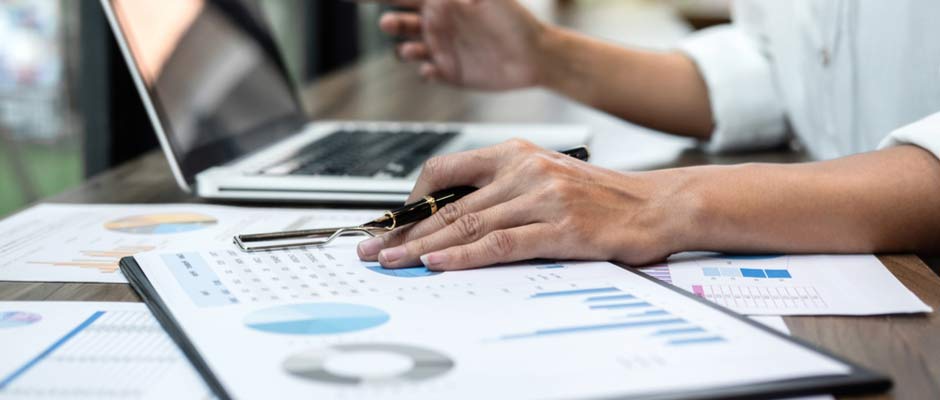 An Effective Sales Strategy Presentation is Only the Beginning
Conducting an effective sales strategy presentation is a vital step to aligning your team with the rest of your organization, and securing the budget you need to move your team forward in the next period. Following the steps outlined here, you should have all the tools you need to conduct a sales strategy presentation that everyone can agree upon.
But the sales strategy presentation is just the beginning! To get the results you need and hit those metrics you've outlined, you'll need some help. Our Sales Accelerator can help you level up your team's skills, giving them the ability to crush the goals in your sales strategy. Check out Sales Accelerator today!